We're open weekdays from 8AM-4PM
To request a booking, please contact us with:
Date and time of reservation
Number of people
Location (ie: Yurt, Restaurant, Tram, Outside)
We will contact you to confirm your booking. Please call (03) 6428 3967 for immediate bookings. No outside food and beverage is allowed on premises.
---
Food offers for private events: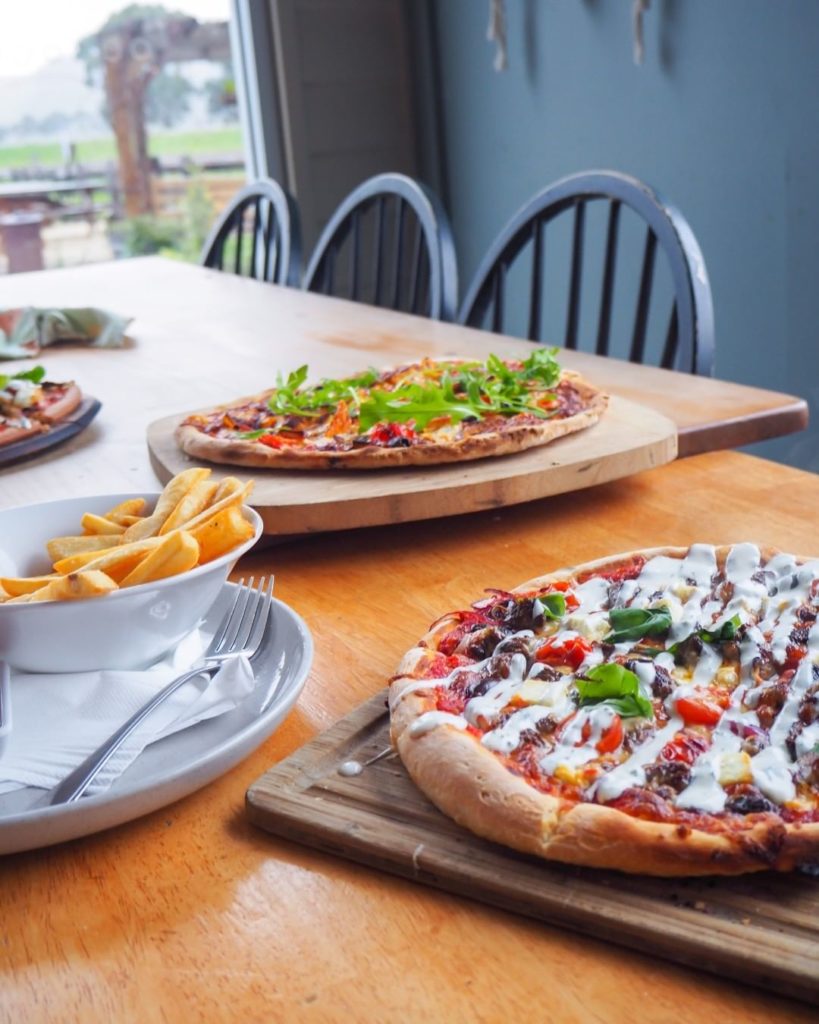 Random Pizzas $30 per person week nights and $35 on weekends:
Popular with larger groups as a social way of eating. Mixed pizzas from our entire range are bought out continuously at random. We do not take orders for individual pizzas, but guests 'graze' on a central or long table. We conclude with our dessert pizzas and we do not cap the quantity of pizzas that we make but continue until every patron is totally satisfied.
Farmer's Feast $38 on week nights, $45 on weekends:
Our premium offer is the very popular wood fired roast. It consists of lamb shanks and roast vegetables with house made jus served on baking dishes for self serve. This also is a very social way to dine. An additional $7 offers a desert which can be a choice of our berry ice creams or a selection of cake from our display case.
Cost: The minimum costs to open after hours for exclusive use of the venue is $1500. All of the food costs per head will go towards this fee. Drinks do not count towards it.
Deposit: A minimum $500 deposit is required to secure an out of hours event. This deposit is part of your total fee.
Cancellation: If the event is cancelled more than seven days prior, the full deposit will be refunded. If the event is cancelled within seven days, the deposit will not be refundable.

If this is suitable for your event, please confirm your booking by return email or by calling our shop on 03 64283967.
---
Join our Berry Patch community for the latest updates and events! We send updates quarterly with new menu releases, event details and what we're picking.